A shrewd whistle cut through the air.
"There's a white pickup pulling up," said Natalie Perkins, from her post looking out of the hotel room's window.
The room full of people went still. The air conditioner hummed and traffic was heard from the road outside the Gillette hotel.
Then a few moments later she signaled again: "He just made a full circle."
The 15 or so people spaced between the neighboring hotel rooms, conjoined by the open partition door on the wall separating them, fell quiet. A few Gillette police officers shuffled into position, including two in the waiting room, as the other officers stationed themselves in the operation room and spoke in hushed tones.
The rest happened in a blink, starting with a knock at the door.
The two officers in the other room shot into the hallway. Handcuffs clicked and clasped and the officers resurfaced in the neighboring operation room, escorting the man they had just detained.
The onlookers from the waiting room — a group of human trafficking victims advocates, and Uprising Wyoming employees, including trafficking survivors — peered into the other room through the partition as the man was patted down.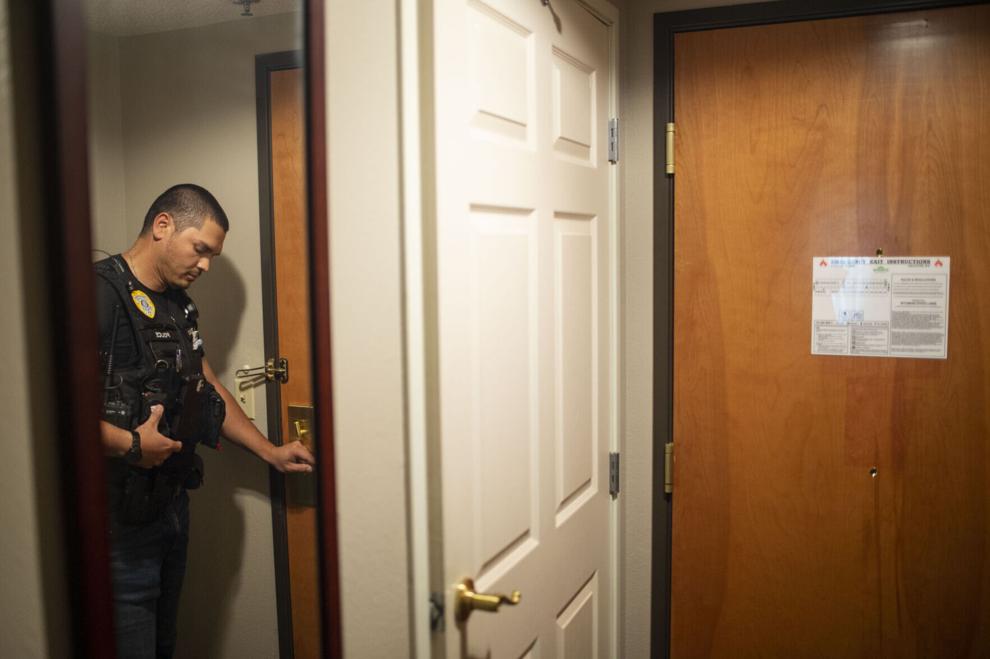 The 38-year-old Gillette man, still in handcuffs, was then seated on the edge of the bed, facing a mirror and two trafficking advocates, Terri Markham, the nonprofit executive director, and Julie Johnson, a survivor of trafficking herself.
"I could have been in this room," Johnson told him. "I was in this room at a different point in my life, against my will. I was being sold to buyers."
Read the full story HERE